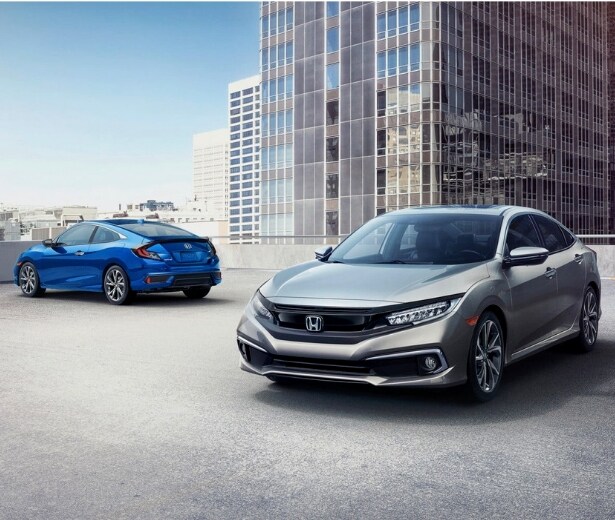 Since the unveiling of the latest generation of the Honda Civic, no other make and model in the Civic's class has come close to matching the style, appearance, and performance of the leading compact car. That doesn't mean Honda has rested on the laurels of the Civic.
The 2019 Honda Civic has received a redesigned front end that enhances the aerodynamics of the compact car. With the redesign of the front end, Honda has also improved the appearance of the 2019 Civic, prompting some reviewers to remark the compact car takes on more of a sports car look. The addition of new safety equipment has widened the gap between the 2019 Civic and its challengers in the compact car class such as the 2019 Hyundai Elantra. An updated infotainment system and a minor retooling of the base engine round out the improvements Honda has made for the 2019 Civic.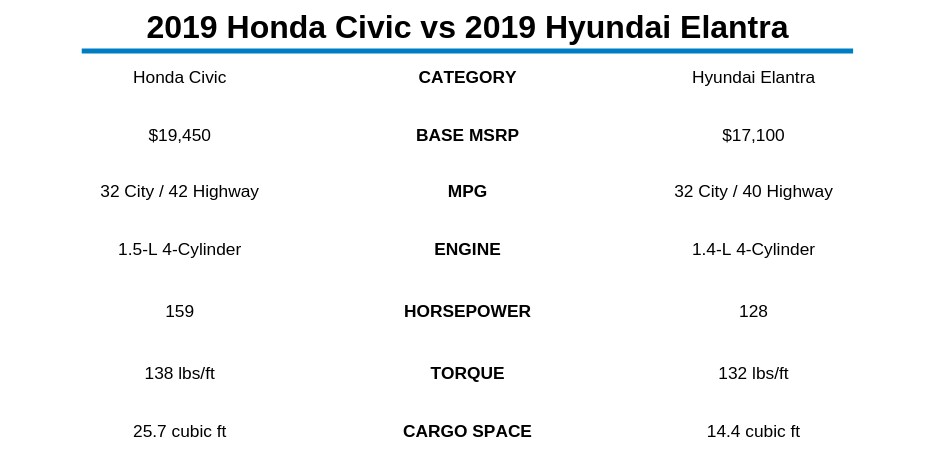 The dominate performance of the 2019 Civic starts with the 1.5-liter, four-cylinder engine, which generates enough power to move the compact car from 0 to 60 miles per hour in just under seven seconds. No other car in the Civic class comes close to matching the superior acceleration. Honda customers should love the way the 2019 Civic performs quick passes on both city roads and rural highways. The braking system handles all types of stops, including heavy braking on wet pavements. Steering precision for the 2019 Civic is remarkable, with a consistently natural feel making sharp turns at higher speeds a flawless maneuver.
The Safety Features
Upgraded for the 2019 version of the Honda Civic, the infotainment system includes standard features like Android Auto and Apple CarPlay. The texting feature is helpful, as it significantly lowers the number of driver distractions. Proprietary LaneWatch technology features a camera that shows every blind spot to prevent the types of accidents caused by backing out of the driveway and grocery stores parking spaces. Overall, the improvements made on the safety system for the 2019 Honda Civic place the compact car at the top of the list for compact car safety features.
The Trims
Consumers have the option to select the coupe or sedan version for the 2019 Honda Civic. The different trim levels include LX, Sport, EX, and Touring, with the EX-L trim available only for the sedan version. As the base trim, the LX comes with a standard 1.5-liter, four-cylinder engine that generates 158 horsepower and 138 pounds-feet of torque. The six-speed manual transmission provides a little more boost for the base trim engine.
Come out to Nelson Honda in Martinsville VA for a test drive!